A tour of where the rich and famous live and play.
https://youtu.be/4hZdJdgin-U
I am very pleased that this recipe (a gift from Roberta Rich) is now living in one of the beautiful mansions of Boca Raton.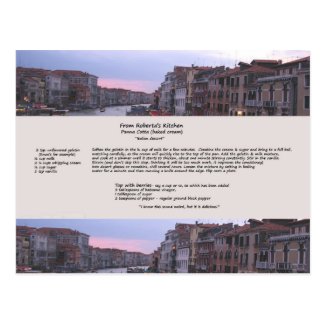 Italian Dessert Recipe Postcard
by
gramabarb
Check out other Recipe Postcards at
zazzle.com
"Thank you, Roberta"