Three of my recipes have traveled to Huntley, IL
.
I was anxious to find out what would interesting to learn about Huntley.
I was in for a big surpise. The highlight of our visit to Huntley, IL is going to the yearly
Turkey Testicle Festival
. Wednesday 27 November 2013
You really do have to see it to believe it! See how turkey testicles are cooked and whether people like them or not. Have you eaten turkey testicles?
https://www.youtube.com/watch?v=CNf9t8R-ZWo
Huntley is known as The Village of Huntley with an estimated village population to be about 22,923 as of the 2008 Census. Chicago, IL is 51 miles away from Huntley.
The Village of Huntley was founded in 1851 by Thomas Stillwell Huntley -- Read the
Huntley History
Huntley is also included within the scope of the
Golden Corridor
. It is coined as such since the corridor generates a "gold" mine of economic profit for communities in the area.
I am so glad we followed these recipes to Huntley, IL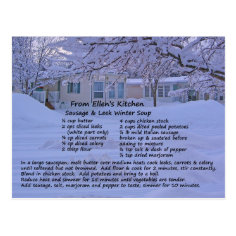 Design by: gramabarb
Sausage & Leek Soup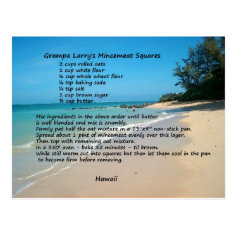 Design by: gramabarb
Mincemeat Squares
Thank you Huntley, IL!